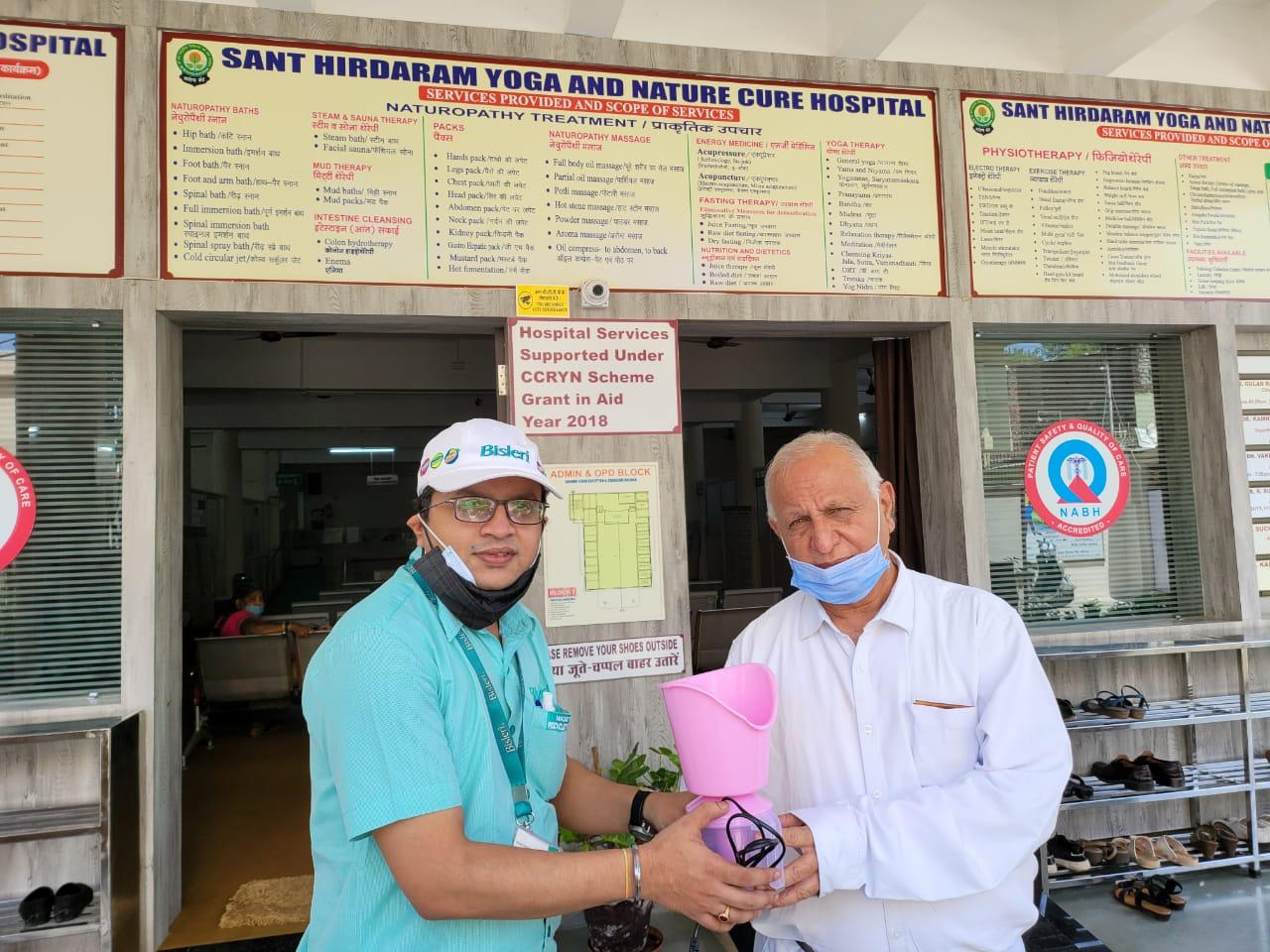 Bisleri charitable trust donated 1000 steam inhalers
Bisleri charitable trust donated 1000 steam inhalers to Sant Hirdaram Yoga & Nature Cure Hospital for distributing among COVID Patients
Sant Hirdaram Yoga & Nature cure hospital under the aegis of Shri Sant Hirdaram Charitable trust is actively involved in offering various services to patients affected with COVID-19 in and around Bhopal.
Bisleri Charitable Trust, Mumbai headed by Shri. Ramesh Chauhan and trustees Dr. Mili Shah and Shri. Parag Bengali donated 1000 steam inhalers through their Indore branch represengtatives Mr. Vinay Agarwal and Mr. Dharmendra Rajput to Sant Hirdaram Yoga and Nature cure hospital which will be distributed to different hospitals for the needy patients suffering from COVID-19.
Steam inhalation is an evidence based naturopathy technique shown to reduce the symptoms of COVID-19 and offer prevention against this deadly infection.
The steam inhalers were received by Shri. Hero Gyanchandani, General Secretary,Arogya Kendra, Dr. Gulab Rai Tewani, Chief Medical Officer, Sant Hirdaram Yoga & Nature cure hospital, Dr. Hemanshu Sharma, Principal and Prof. (Dr). Pradeep M.K. Nair, Head of Research at Sant Hirdaram Medical College for Naturopathy & Yogic Sciences for Women.